To Litchfield Park native Justin Clarke, his identical twin brother, Scott, was one of the most giving people he has met.
One of his innumerable sweet gestures was honoring women on Mother's Day by paying for the coffee of all mothers and giving them a flower at Starbucks—anonymously.
"Our mom happened to live in Litchfield Park and went to that Starbucks that day," Justin said. "While she was waiting for coffee, she asked who chose to do this kind act."
The barista explained the man didn't want recognition, but his name was Scott Clarke, her son.
To honor Scott's legacy of paying it forward and treating others with kindness, Justin and his wife, Jaime, founded Goodyear-based The Honey Foundation. The Flavors of the West food festival, which is set for noon to 4 p.m. Saturday, March 24, in downtown Litchfield Park, is its annual fundraiser. The first culinary celebration was held in 2013.
Volunteer opportunities are available for the event. Visit flavorsaz.com for more information.
"We chose to create a culinary event to raise money because Scott was extremely passionate about food and wine," Justin explained.
Flavors of the West will include a variety of food vendors, wine and spirits, cooking demonstrations, live street musician-style tunes, a silent auction and an action zone for kids. Food vendors at Flavors of the West include The Haymaker Restaurant Co., The Wigwam, Flavors of Louisiana, Blu Sushi Lounge & Grill and others. Fry's and Sub-Zero are two of the official sponsors for Flavors of the West. Vendors also include West Valley food manufacturers including Danzeisen Dairy, Mrs. Klein's Pickle Co. and local farmers.
"Our mission is to provide as much lift for the independently owned and operated restaurants in the West Valley," Justin said. "We need to make sure people know where they can go to patronize these locations. We're all about West Valley food."
A silent auction will feature more than 100 items, ranging from spa packages to a golf cart, and every dollar raised supports Kindness Education Programs, another The Honey Foundation endeavor. The school program is focused on leadership, positive thinking and kindness.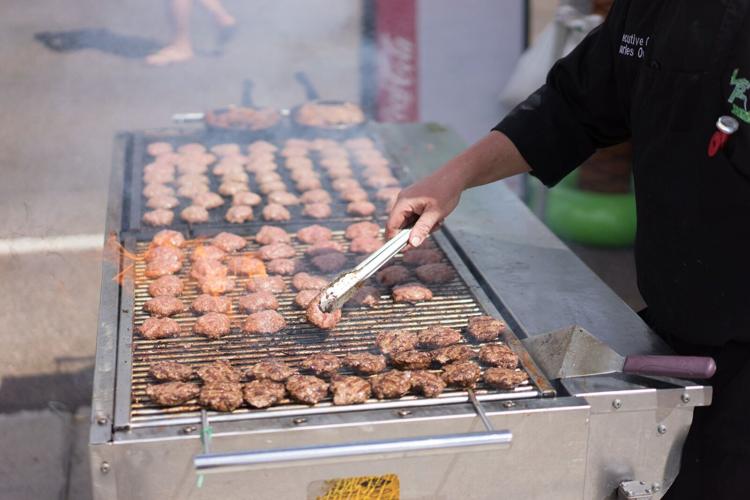 "We're coast to coast right now," said Jaime Clarke, president and co-founder of The Honey Foundation.
The important message of kindness permeates The Honey Foundation.
"There is a correlation between bees pollinating and making honey, and what kindness is," she said. "If we didn't have the bees out there pollinating the world, we would die. Same thing with kindness – if we didn't have people out there being kind to each other, our world would be a dark place to live in."